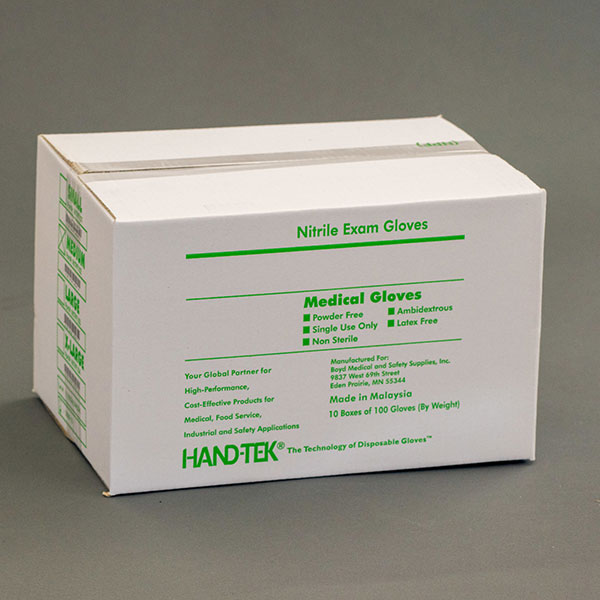 NITRILE GLOVES | MEDICAL EXAMINATION GRADE | POWDER FREE
Disposable nitrile gloves are made from a superior soft elastic material that is latex-free, provides comfort and tactile sensitivity while being the most resistant to abrasion, punctures and chemicals. They are well suited for medical, dental or other similar applications.
Available Powder Free Only.
MATERIAL: Nitrile
GAUGE: 4 mil
GRADE: Medical
COLOR: Blue
WEIGHT: 4.8 grams
PACK: 10/100